Potty Racers 3
The Potty racers 3 is here!!! It is an amazing game! Anybody who plays this game will fall in love with it. Its slogan is "Flying to Mars". Why don't you try playing such an incredible game like Potty racers 3 now? You will be blown away immediately!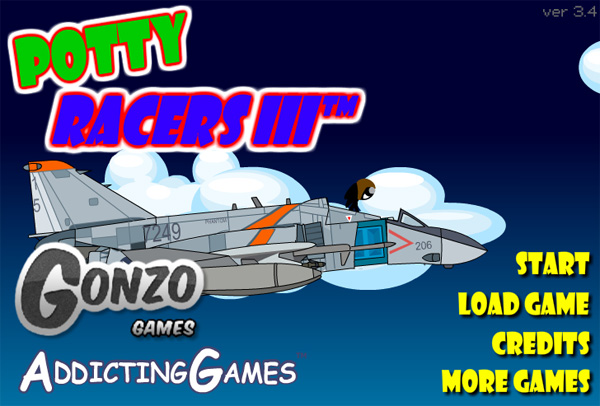 About the game
The Potty racers 3 is the third version of the series Potty racers. As you know, in the series of the games, you play as a guy who desires to fly. In the before two version, you helped him fly in long distances and great height, but now, his dream is much bigger. He dreams of flying to the Mars. And of course, your mission is still the same, but his dream had a great change.
Like the before to version, that guy start to try to fly with a porta potty. And what you have to do is to fly a lot to receive money rewards to buy tools to upgrade your potty plane.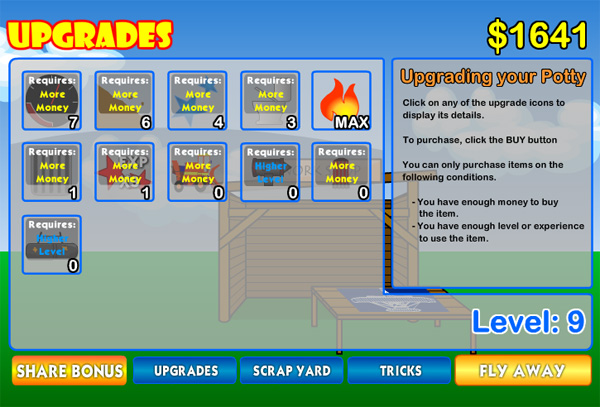 Gradually, due to your incredible progress, in level 26, your mission is to fly to Mars. At that time, your porta potty becomes a spaceship, which is an unbelievable breakthrough. Moreover, when you are flying to Mars, you can dance the moonwalk on the spaceship! It is wonderful.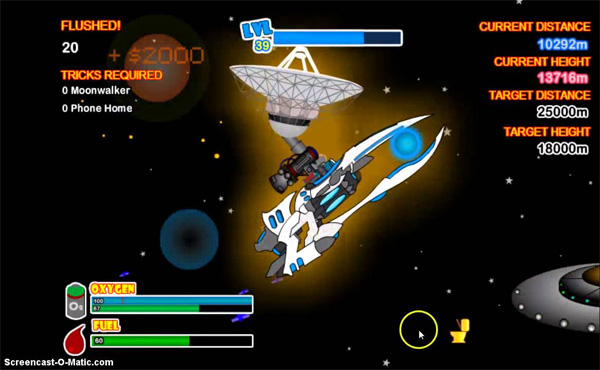 Designs
The design of this third version is a little more flexible than the two before version. For the players who play it the first time is a bit difficult to understand. However, to some players, the game is more colorful and lively, that makes them more interested in the game.
You start playing on a hill and still remain practicing on that hill until your level is high enough. This is a little boring.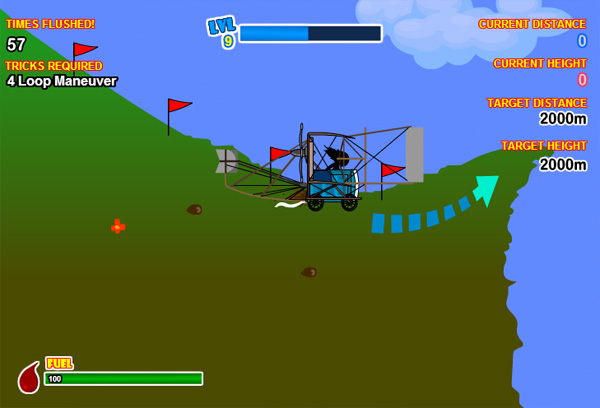 Controls
The controls of this third version are still very simple like its two before versions.
– Use the mouse to click what you choose in upgrade, scrap yard and tricks.
– Use the right arrow key to speed up when you run on the land
– Use right and left arrow keys to control the fight way of the potty plane.