Paintball Racers Game
Play this battle racing game and emerged victorious in Paintball Racers! Drive a racing car with a cannon on the top of it and shoot down your enemies!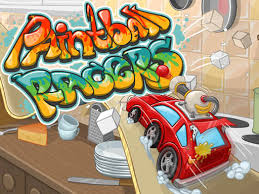 Paintball Racers is racing side-scrolling game where race cars shoot paintballs with different effects while trying to finish the race. Drive your race car and collect coins along the way to use it later. Outwit your opponent by shooting them with paintballs, but do not waste your ammunitions for they are limited. Plenty of obstacles are scattered around in the race track, use your car's ability to jump to avoid them. Using of turbo is limited based on your car's capacity, but it will refill and regenerate automatically with time. Doing exhibitions will increase your bonus coins after the race. Use the coins collected to upgrade your car or buy a new one.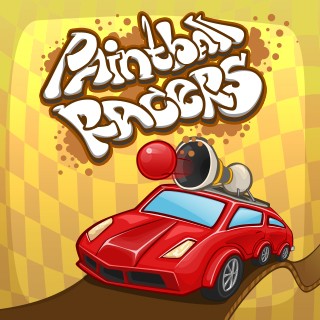 Controls
W / Arrow Up – Forward
A / Arrow Left – Balance Left
S / Arrow Down – Backward
D / Arrow Right – Balance Right
Space – Shoot
Z – Turbo
X – Jump